History
Switzerland got its first Me-109's in 1938 when 10 Me-109D's were delivered. After this 80 E-3 were purchased which arrived from April 1939. The 109's had a successful service life. During the war a further two 109's (two F's and two G's) were acquired by the Swiss Air Force through internment.
In April 1944 12 further G-6 aircraft were acquired in exchange for the destruction of a highly secret Me-110G night fighter which made an emergency landing in Switzerland.
The Swiss Air Force used the 109 until 1946.
During the war the Swiss aircraft were painted in more and more colorful markings to avoid confusion with German 109's.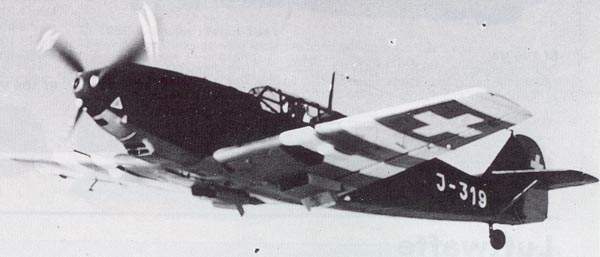 Messerschmitt Me-109 E-3 (Source: Wings of Fame 4)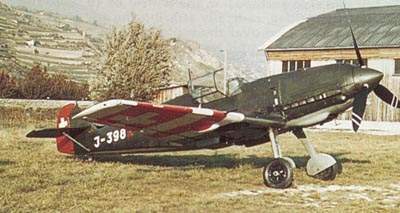 Messerschmitt Me-109 E-3 (Source: Wings of Fame 4)
Messerschmitt Me-109 E-3 (Source: Die Deutsche Luftfahrt, Willy Messerschmitt)

Messerschmitt Me-109 G-6 (Source: Wings of Fame 11)

Messerschmitt Me-109 E-3 (Source: Aeromaster decal sheet)

Messerschmitt Me-109 E-3 (Source: Aeromaster decal sheet)

Messerschmitt Me-109 G-6 (Source: Wings of Fame 11)

Messerschmitt Me-109 D-1 (Source: Aeromaster decal sheet)

Messerschmitt Me-109 G-6 (Source: Aeromaster decal sheet)